Dosen
Profil Noorhaidi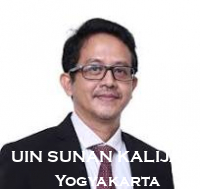 Nama
:
Prof. Noorhaidi, S.Ag., M.A., M.Phil., Ph.D.
Program Studi
:
Studi Islam
Fakultas
:
Pascasarjana
Jenis Pegawai | Status
:
Pegawai Negeri Sipil |

Aktif Mengajar

Jabatan Akademik | Golongan
:
Guru Besar | IV/D
Email
:
Pendidikan Terakhir
:
S3
Kelas Mata Kuliah Yang Diampu Oleh Prof. Noorhaidi, S.Ag., M.A., M.Phil., Ph.D. Di Semester Gasal TA 2022/2023
| | | | | | |
| --- | --- | --- | --- | --- | --- |
| No. | Jenjang | Perguruan Tinggi | Jurusan | Gelar Akademik | Tahun Lulus |
| 1. | S3 | Utrecht University | Sociale Antrhopologie | PhD. | 2005 |
| 2. | S2 | Leiden University | Sosiologi | M. Phil. | 2000 |
| 3. | S2 | Leiden University | Studi Islam | M. A. | 1999 |
| 4. | S1 | IAIN Sunan Kalijaga | Huku Islam | S. Ag. | - |
#
TAHUN
KARYA
Book Chapter
1
2022
Jalan Terjal Mendialogkan Islam dan HAM .
Dipublikasikan pada Fikih Humanis: Meneguhkan Keragaman, Membela Kesetaraan dan Kemanusiaan.
Diterbitkan oleh Pascasarjana UIN Sunan Kalijaga Press bekerjasama dental NCHR dan Oslo Coalition.

---

https://uin-suka.ac.id/id/liputan/detail/549/blog-post.html

Jurnal Ilmiah
2
2017
Promoting Peace: The Role of Muslim Civil Society in Countering Islamist Extremism and Terrorism in Indonesia dalam S. Rajaratnam School of International Studies, NTU, Singapore.
3
2016
Violent Activism, Islamist Ideology, and the Conquest of Public Space among Youth in Indonesia dalam Brill.
4
2015
Debating Gender, Woman, and Islam: Indonesia's Marriage Law of 1974 Revisited dalam Harrassowitz Verlag. Wiesbaden.
Monograf
5
2022
Fikih Humanis dalam Meneguhkan Keragaman, Membela Kesetaraan dan Kemanusiaan.

---

https://uin-suka.ac.id/id/liputan/detail/549/blog-post.html

#
TAHUN
KARYA
Melakukan penelitian
1
2017
Transnational Islam, Violent Activism, and Cultural Resistance..
2
2017
Islamic Literature among Senior High School and University Students in Indonesia.
3
2016
Funky Teenagers Love God: Islam and Youth Activism in Post-Suharto Indonesia.
Menulis Laporan Hasil Penelitian
4
2021
Interaction between quietist and jihadist in Indonesia; polemics and blurred boundaries.

---

https://akademik.uin-suka.ac.id/karya_pegawai/file/penelitia...

#
TAHUN
KARYA
Melaksanakan Pengembangan hasil Pendidikan dan Penelitian
1
2022
Decolonising Human Rights: Theories and Practices, Dialogue between Prof. Abdullahi Ahmed al-Na'im dan Prof Noorhaidi Hasan .
Memberi latihan / penyuluhan / penataran / ceramah kepada masyarakat
2
2022
Narasumber dalam FGD Pengembangan Modul Pendidikan HAM dan Kebebasan Beragama di Kalangan KUA (Insidental).
3
2021
Narasumber Seminar Online "Pendidikan yang menghargai Nilai-Nilai Kehidupan Bersama dalam Kebinekaan: Toleransi Aktif, Kritis, Positif, dan Konstruktif (Insidental).
4
2021
"Pendidikan yang Menghargai Nilai-nilai Kehidupan Bersama dalam Kebhinnekaan : Toleransi Aktif, Kritis, Positif dan Konstruktif. (Terjadwal < 1 semester).
Memberi pelayanan kepada masyarakat
5
2017
Menjadi Narasumber Workshop Penyusunan Buku Kontra Narasi terhadap Radikalisme Agama .
6
2017
Menjadi narasumber dalam Dialog Nasional Radikalisme, Korupsi dan Pancasila yang diselenggarakan Laboratorium Agama Masjid UIN Sunan Kalijaga .
7
2016
Memberikan materi sebagai Keynote Speaker pada Seminar Nasional dan Bedah Buku Batik Anti terorismesebagai Media Komunikasi Upaya Kontra-Radikalisasi melalui Pendidikan dan Budaya, yang diadakan UKDW di Yogyakarta, pada 1 Oktober 2016 .
8
2016
Memberikan Khotbah pada shalat Jumat UIN SUKA di Masjid UIN Sunan Kalijaga Yogyakarta .
9
2015
Menjadi Narasumber Lokakarya Kemitraan Polri dengan Masyarakat Mewujudkan Sinergitas Bersama untuk Menanggulangi Radikalisme di Wilayah Daerah Istimewa Yogyakarta oleh Kepolisian RI DIY. .
10
2015
Memberikan Khotib Idul Adha 1436 H di Masjid UIN Sunan Kalijaga Yogyakarta .