Dosen
Profil Cecilia Yanuarief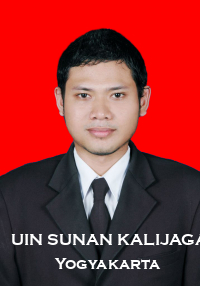 Nama
:
Cecilia Yanuarief, M.Si.
Program Studi
:
Fisika
Fakultas
:
Sains dan Teknologi
Jenis Pegawai | Status
:
Pegawai Negeri Sipil |

Aktif Mengajar

Jabatan Akademik | Golongan
:
Lektor | III/C
Email
:
Pendidikan Terakhir
:
S2
Kelas Mata Kuliah Yang Diampu Oleh Cecilia Yanuarief, M.Si. Di Semester Gasal TA 2021/2022
| | | | | | |
| --- | --- | --- | --- | --- | --- |
| No. | Jenjang | Perguruan Tinggi | Jurusan | Gelar Akademik | Tahun Lulus |
| 1. | S2 | Universitas Sebelas Maret | Ilmu Fisika | M.Si. | 2012 |
| 2. | S1 | Universitas Negeri Yogyakarta | Matematika | - | 2009 |
#
TAHUN
KARYA
Jurnal Ilmiah
1
2020
Effect of Initial Intensity of Light Sources on the Fraunhofer Diffraction Pattern for Circular Apperture Using the Gauss-Legendre 4 Point Quadrature Integration Numerical Method with its Scientific and Islamic Integration-Interconnection dalam KAUNIA: INTEGRATION AND INTERCONNECTION ISLAM AND SCIENCE.
Dipublikasikan pada KAUNIA: INTEGRATION AND INTERCONNECTION ISLAM AND SCIENCE.
Diterbitkan oleh Fakultas Sains dan Teknologi UIN Sunan Kalijaga.

---

http://ejournal.uin-suka.ac.id/saintek/kaunia/article/view/2...

#
TAHUN
KARYA
Melakukan penelitian
1
2017
Studi Awal: Pengaruh Game Kekerasan Terhadap Aktivitas Otak Anak Melalui Pemetaan Sinyal Otak (Brain Mapping) Menggunakan Wireless EEG.
2
2017
Synthesis of Chitosan-Film Composite TiO2 Using Sorbitol as Plasticizer.
#
TAHUN
KARYA
Memberi latihan / penyuluhan / penataran / ceramah kepada masyarakat
1
2021
Penyuluhan dan Pendampingan Pengelolaan Kebun Eduwisata dengan tema "Sistem Deteksi Kesuburan Tanah Berbasis LED, Kamera dan Deep Learning" (Insidental).
2
2021
Pendampingan Pembuatan Video Pembelajaran Fisika dan Pengadaan Sumber Belajar Fisika Berbasis Integrasi-interkoneksi untuk MAN 4 Sleman Yogyakarta (Insidental).
3
2020
Pelatihan Hidroponik di Panti 3 - Yayasan Sayap Ibu Cabang DIY Area Sawah, Widodomartani, Ngemplak, Sleman Regency, DIY 55584 (Insidental).